Im dieswöchigen Challenge #DC320 soll das Muster DANSK von Margaret Bremner (eine wunderbare CZT aus Kanada) getanglet werden. Ich habe das Muster zum ersten Mal getanglet und es hat mir richtig Freude bereitet. Du siehst DANSK auf einer Renaissance Kachel, als Hintergrundmuster, kombiniert mit meinen Mustern NAAKI und SERO. Vielen Dank an Laura und Margaret!
The challenge this week #DC320 is to use a tangle called DANSK by Margaret Bremner, a wonderful CZT from Canadia. It is a tangle that i tried first and i have had much fun! I took it as a background pattern and combined it with my patterns NAAKI and SERO. A big thank you to Laura and Margaret!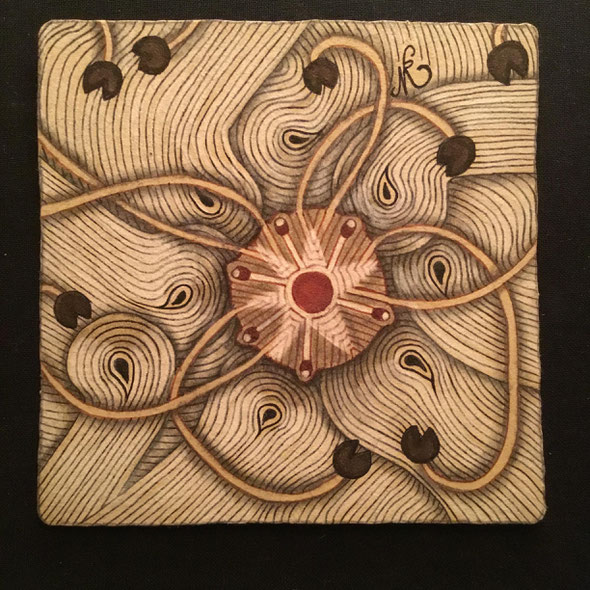 Ich freue mich immer sehr über Kommentare, danke :-)!! Ein schönes Wochenende wünsche ich....
I am always very delighted reading your comments, thank you :-)!! A happy weekend to you.....