Im dieswöchigen Diva Challenge #301 soll ein Duotangle aus Paradox und Diva Dance kreiert werden. Der Begriff Duotangle ist auf Laura Harms und ihren Iamthediva - Blog zurückzuführen. Bei einem Duotangle verwendest du nur zwei Muster bzw. ihre Variationen. Ich hatte viel Spaß mit den beiden Mustern. Ich liebe Duotangles ;-), sie sind einfach schön entspannend....
In this weeks Diva Challenge #301 Laura suggests to create a Duotangle using Paradox and Diva Dance. A Duotangle is a term that originated on her blog for a tile using only two tangles and their tangleations. I have had much fun with both patterns. I love duotangles. It is so relaxing....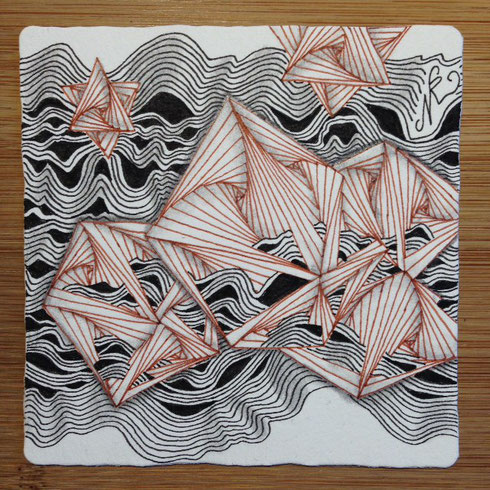 Danke für`s Vorbeischauen und hab noch eine schöne Woche!!!
Thanks for stopping by and have a wonderful week!!!