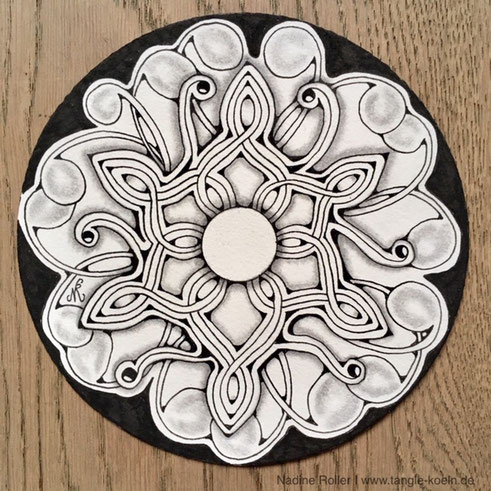 Es ist immer wieder schön, sich inspirieren zu lassen, Neues auszuprobieren. Ich habe in Lauras Diva Challenge 383 das erste Mal das neue, offizielle Muster RATOON von Molly Hollibaugh ausprobiert. Es bereitet Freude beim Tanglen und sieht hübsch aus.
Kombiniert habe ich es dann mit ein paar Auren und MOOKA. Vielen Dank an Laura für den Anstoß und an Molly für das schöne Muster!
I always love it to get inspiration and to try new things. I combined Ratoon with some auras and MOOKA.
Thank you so much Laura choosing this new tangle RATOON in your Diva Challenge 383. Thank you so much to Molly Hollibaugh for deconstructing such a new beauty!
Vielen Dank an dich, dass du vorbeigeschaut hast! Hab noch ein schönes Wochenende!
Thank you so much for stopping by. Have a nice weekend.