Ich freue mich, endlich mal wieder beim Diva Challenge mitgemacht zu haben.  Ich danke Laura für diese schöne Challenge DC380 und gratuliere ganz herzlich zum achten Jahr "IamtheDiva-Challenge"!!!
Seit über vier Jahren fühle ich mich immer wieder sehr inspiriert durch die schönen wöchentlichen Aufgaben.
I am so happy participating at Lauras Diva Challenge #380! Since over four years, I really appreciate this wonderful inspiring blog so much and i am truly grateful.  Many congratulations to you, dear Laura! Eight years! WOW!!! Thank you so much for your constant inspiration and all your great efforts! You really make a fantastic job and the Zentangle world wouldn`t be the same without your challenge anymore. So, pleeeeease:  Rock on Laura! You are the Diva and you are the best!!!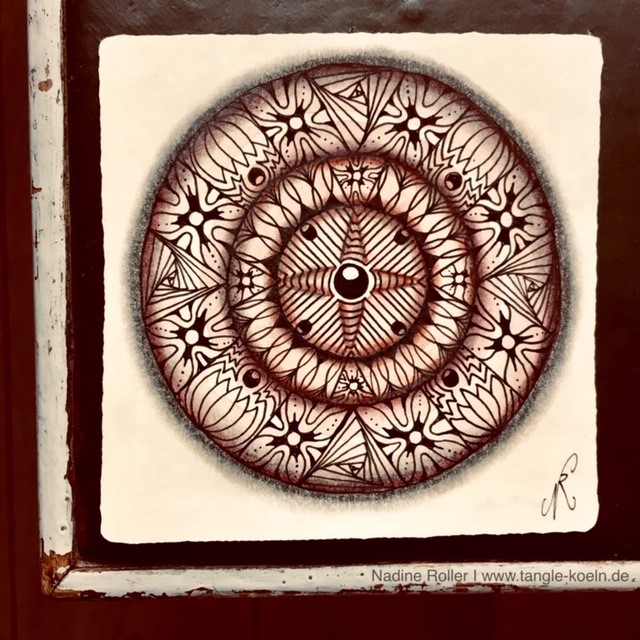 Zenbutton with the patterns: NAAKI (Nadine Roller, CZT), Slinky (Jennifer Hohensteiner, CZT), Snelly und Namasté (Hanny Waldburger, CZT) and
Paradox (Maria Thomas and Rick Roberts, founders of the ZT-method)
Eine schöne Woche dir und vielen Dank für`s Vorbeischauen.
Have a nice week and thanks a lot for stopping by.